Currently a walking giant with my new shoes - platform sneakers; not the type of sneakers with a heel, but converse-like shoes with a platform sole. Standing at 170cm with these on I feel super tall, hence the reason why mum called me a 豆芽菜 (soybean shoot) aka skinny stick...
Back to the topic, I was inspired by
Juria
a famous Harajuku girl who's famous for her lavender-coloured hair and use of tattoo tights in her stylish outfits, below is the picture of her with platform sneakers that caught my eye.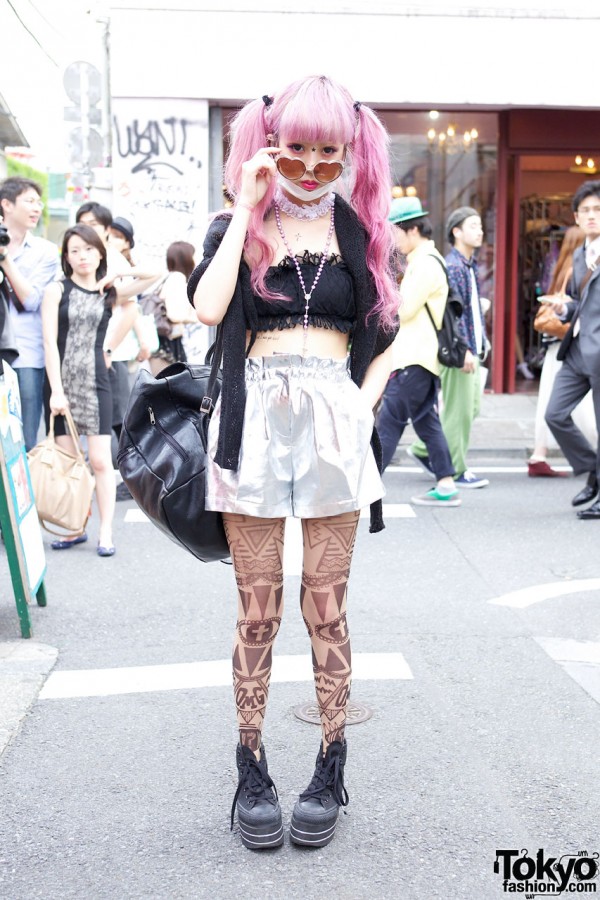 Juria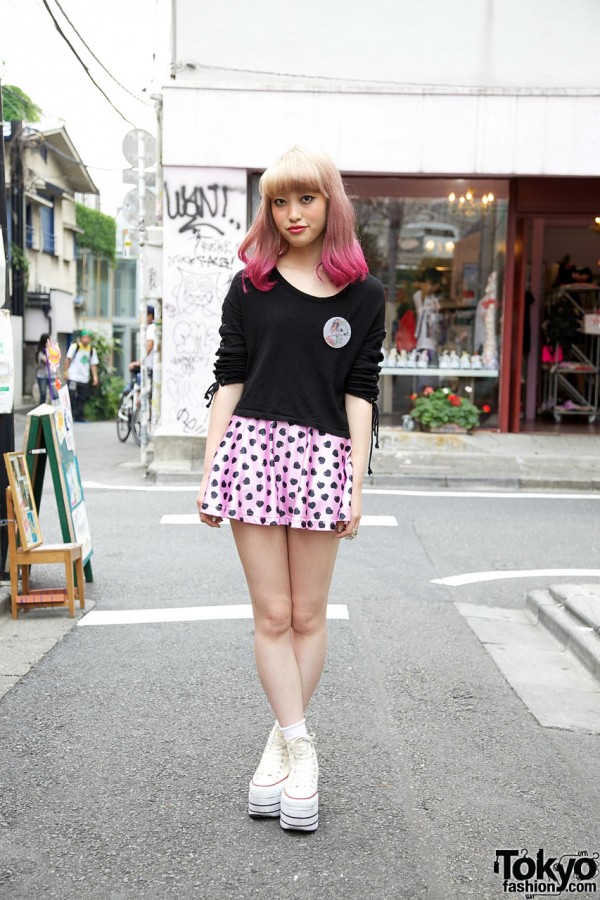 Another Harajuku girl ft. platform sneakers
I ordered my pair from Ebay for around $35, and they came in around two weeks from China. The quality of these platform sneakers is quite good, from comfort to the materials used I'm very pleased, however I will have to somehow overcome the fact of walking in these sneakers which are slightly harder to walk in than normal shoes due to their height. I give these a rating of 4/5, only if the sole had the density and rubbery texture like the original Converse chucks then I would've given it an extra mark, but I'm still very happy with these awesome shoes..now I think I have around 20 pairs of shoes, should stop buying shoes (but that's not possible haha)
actual product
Had quite a lot of fun walking around the house in these yesterday, can't wait to pull off a new look with these babies featuring my tattoo tights. I think my fashion sense is becoming more mature now, so I should get rid of the florals in my wardrobe but but, they're so pretty on the other hand
argh
I hate dilemmas like this, 'to be or not to be'..
Only around 20 days of high school left until I graduate! Just thinking about university sounds scary, but I've also heard that it's heaps better than school as there's more freedom, well I have to wait and see.
Bye,
Lissy
photo credits to tokyofashion